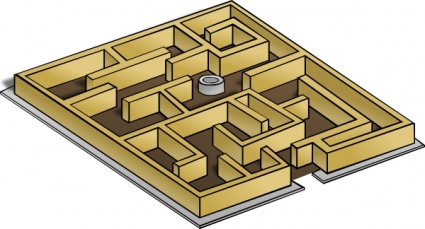 There are very various kind of Maze from kids to adult in the world wide web.
I would introduce some of selected EASY maze today.


Sponsored Links

Yahoo!Kids Paper Craft
		


			
				
			
		


Yahoo!Kids provide a lot of Maze prints, it is easy and suitable for tiny kids
Maze – Learning Material House for Kids
		


			
				
			
		


A lot of mazes can be downloadable and it also provide the link to another Maze print site.
Free Kids Maze – Meiroya-san
		


			
				
			
		


This wonderful site provides many easy mazes. After play with the maze, you can use it as coloring pages.
Maze: Print Play Kids@nifty
		


			
				
			
		


Nifty provide mazes too. It is easy to know the difficulty.
Maze (Meiro) coloring pages
		


			
				
			
		


This site provide the categorized mazes, such as insects, flowers, vehicles. Also coloring pages available but a bit difficult materials.
Free Maze print – Print Kids
		


			
				
			
		


This site provide simple mazes without any figures and characters. 3 difficulty  levels available.  
My Melogy Download – Sanrio
		


			
				
			
		


Sanrio My Melody series mazes and coloring pages. It is so cute but not as easy as you think.
Maze – Creative Project
		


			
				
			
		


This site provide a lot of materials categorize by ages.These are simple mazes without figures and drawings
Pastel Line
		


			
				
			
		


This pastel colored site is beautiful and easy to find mazes. Too bad is that you need to download mazes to confirm the details.
Maze free download – MAMA YONDE
		


			
				
			
		


Those maze printings are written in soft touch.It is familiar with us such as daily life and childhood story.
The followings are special ones.
Maze | ADHD(attention deficit hyperactivity disorder) Info Site
		


			
				
			
		


These materials are for ADHD Kids, however those are really high quality printings.I believe every children likes it.
preshion software print maze
		


			
				
			
		


This site provide not printings but software which enables you to generate mazes as many as you want. you can the software here at this moment.
That's all today. Actually you can find a lot of mazes in the internet. however to create mazes by themselves is much fun for kids.
If your children get tired to solve the mazes, I recommend them to create original one in the world.
[Published:2014/7/24]
[Updated:]

Sponsored Links